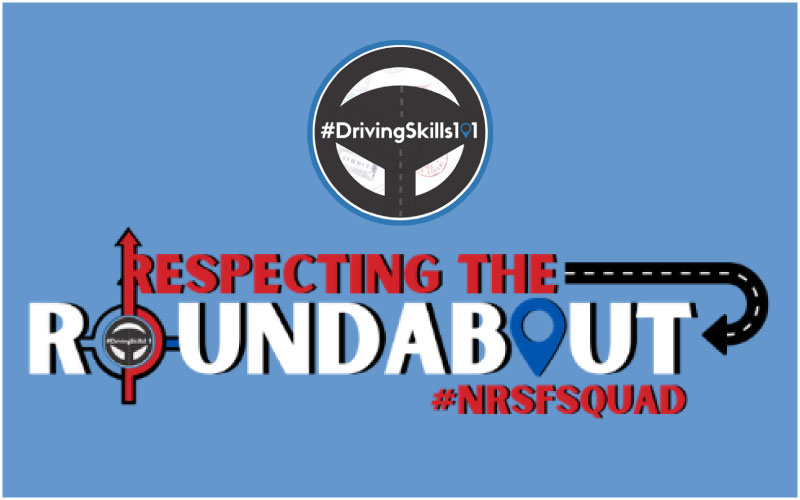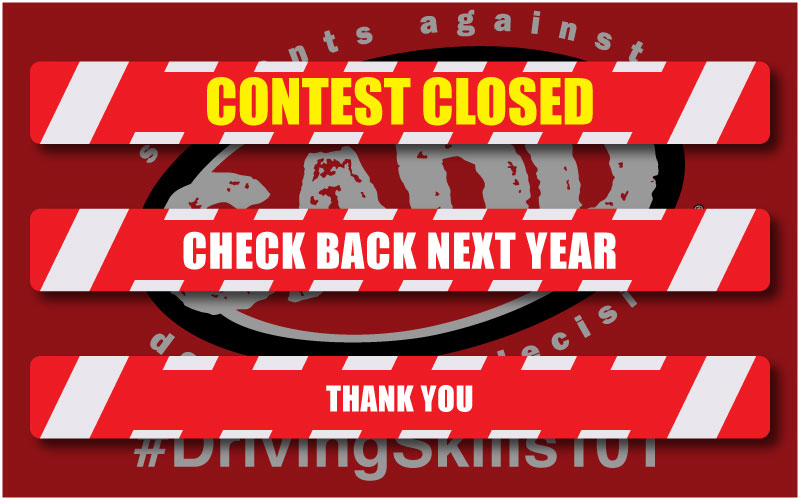 An exciting PSA Challenge for SADD Chapters on Respecting the Roundabout.
Challenge
To participate in the #DrivingSkills101 contest, submit a video telling us your idea for a PSA on how to Respect the Roundabout.
Prize
One lucky chapter will win an additional $2,500 and the opportunity to have your PSA idea professionally produced by an Emmy-winning producer and broadcast on over 160 TV stations nationwide.The top ten chapter finalists will each win $250.
Why
Driving in a roundabout can be scary and intimidating. We want to hear how you successfully navigate this driving challenge. To participate in the #DrivingSkills101 PSA Challenge, submit a video telling us your idea for a PSA on how to drive in a roundabout and/or how roundabouts reduce crashes.
A roundabout, also known as a traffic circle, is a circular intersection with design features that promote a safe and efficient flow of traffic. The roundabout forces drivers to slow down, which helps eliminate severe types of intersection crashes such as head-on collisions, right-angle, and left-turn crashes. Roundabouts also create a safer environment for pedestrians, as they can walk on sidewalks around the perimeter and cross only one direction of traffic at a time. Crossing distances are relatively short, and driver speeds are lower than at traditional intersections.
How
Create a 2-minute or less video telling us your ideas for a PSA on driving in a roundabout. NOTE: Your video is NOT the actual PSA, just your ideas.
Upload your video to YouTube and complete the online application found here. Applications received without the video will be disqualified.
For more information and contest rules
Off